Together with Infinity Ward's Call of Duty: Modern Warfare 2 coming out on 11/10/09 (11th of November 2009), and also being a first person shooter game, there's naturally been a great deal of interest where COD weapons will be included in the game, and how they are going to compare to the initial Modern Warfare game.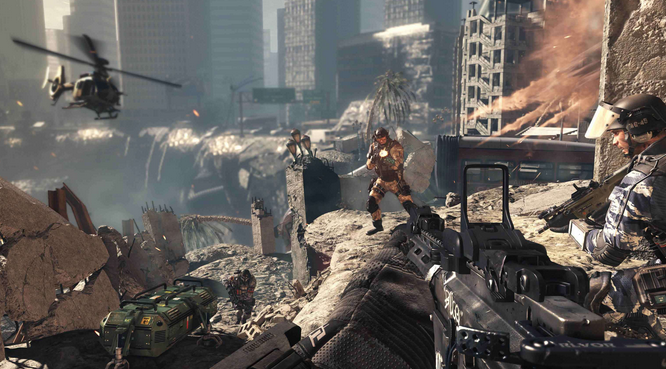 While there were several official statements, there was just one big escape in the game's covert cover, made with a games tester that set a listing of Call of Duty weapons on Twitter. The tester was apparently sacked for the offence, which directs one to feel what he wrote was the fact.
The guns that are set to reunite would be the M16 (that will more powerful than last time around), the M4, Ak47, M40. Weapons which are certainly going to be from the game (seemingly) would be the Scorpion, P90, M21, R700, G3, G360. Additionally, there are a couple more that won't make it to another game, but these that are unknown as of today.
Along with this, there are a couple new COD weapons which will introduction, namely the SR25M Sniper Rifle, the Diemeco C8 Assault Rifle, the L85A2 Assault (part of the United Kingdom forces) and a lot more. It's predicted that the last Call of Duty weapons depend will probably be approximately 35 (available from the multiplayer part of this game).
There's been an interest if the silenced sniper rifles found in teaser trailers can make it to the last multiplayer game. It appears, in this moment the response is No they won't. Part of this rationale is that they could just be too good, and that will unbalance the game. But it appears that anybody playing for a sniper will finally have a much better camouflage than before, which is something very similar into the Ghillie Suits found from the single player missions in the past game.